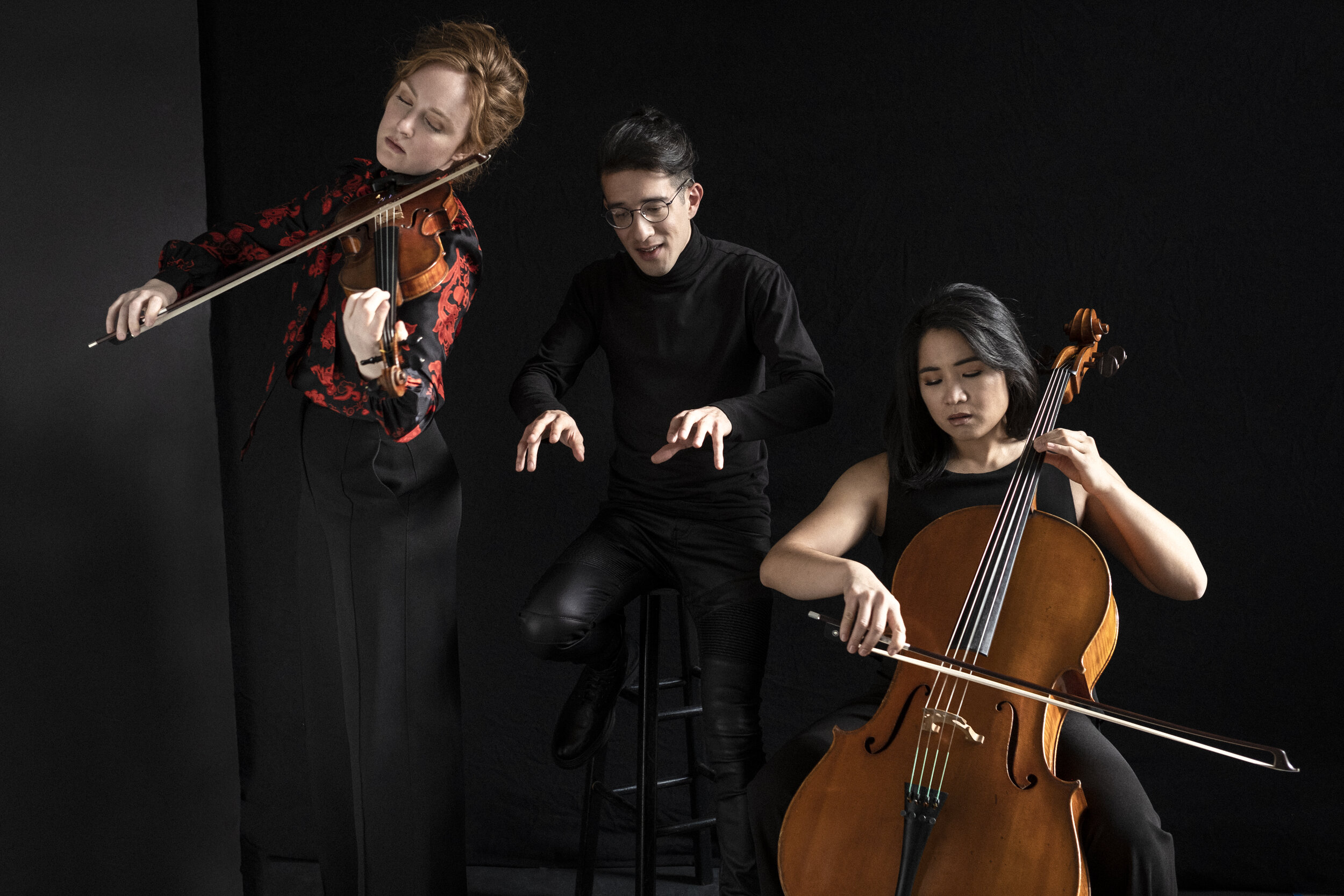 Spring Concert Live Stream with the Merz Trio
Due to the ongoing COVID-19 pandemic, the Santa Monica Symphony (SMS) has been forced to cancel its scheduled in-person orchestral performance with violist Teng Li.
In its place, the SMS is offering a digital chamber concert featuring the Merz Trio. In 2019, the Merz Trio, comprising violinist Brigid Coleridge, pianist Lee Dionne, and cellist Julia Yang, won gold in the senior division of the prestigious Fischoff National Chamber Music Competition. The Merz Trio has been lauded as "artists in the deepest sense of the word," by reviewer Jeffrey Palmer in the classical music publication "CutCommon," and the SMS is pleased to welcome them to the virtual stage on March 13.
Date and Time: March 13, 2021 at 2 PM PST
Venue: Online Live Stream. A link to the concert stream will be sent to all registrants on the day of the concert.
Artists: Merz Trio
Registration: Registration for this event is now closed.
Program:

Haydn: Piano Trio No. 45 in E-flat Major, Hob. XV/29
Fauré: Piano Trio in D Minor, Op. 120
Schumann: Piano Trio No. 1 in D Minor, Op. 63
Click HERE to view the program notes for this concert.